TOP OF
​
​
​
​
The HAUS AM SALZ combines the tradition of summer freshness with modern comfort and contemporary architecture. It offers more than 100 square meters of living space, plus terrace, plus sauna, space for up to SEVEN PEOPLE.

You will have a house all to yourselves, at the foot of Bad Ischl's SALZBERG. At times like these, it's an ideal place to spend time relaxing with family or friends. Moreover, the house is situated in the very heart of the Salzkammergut and is therefore the perfect starting point to experience the culture, nature, mountains and lakes in the region.
​
RIGHT ON YOUR DOORSTEP
​
Situated in the "high fields", of Bad Ischl, (Hochfelderweg), the house is ideally situated for many walks and hikes over meadows and through woods up into the mountains with its alpine pastures, past the old salt mining tunnels of Bad Ischl's salt mines and along narrow forest paths to lookout points. The goal is the walk itself and is well worth the opportunity to appreciate the surroundings and views.
BAD ISCHL
,
The small big city. Once the Summer residence of the Emperor Franz Josef, it
has now been crowned European City of Culture 2024: CULTURE IS THE NEW SALT. From the mines to the Emperor's Palace, from a Viennese coffee house to a cosy mountain hut, from the Operetta to
a rock concert- Bad Ischl offers a varied cultural programme in all areas, gastro-nomic diversity, shopping streets to stroll through and a Spa and beyond the surrounding lush greenery, lie
mountains to climb.
​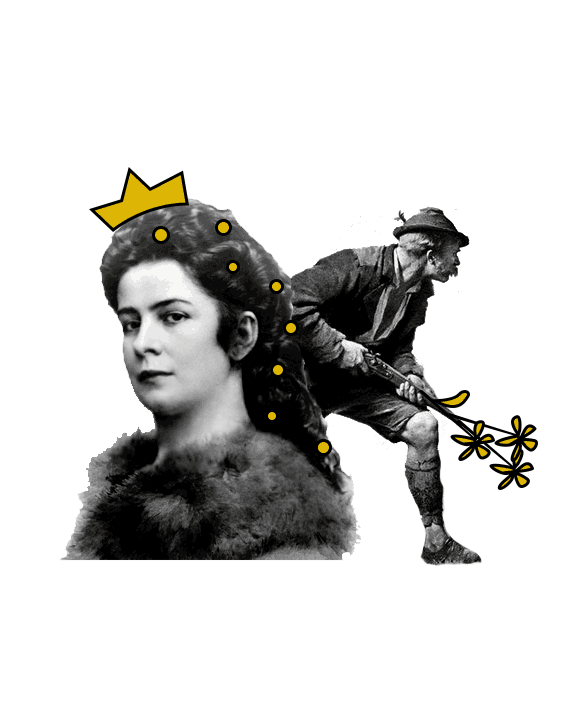 A SMALL OVERVIEW OF
NUMEROUS POSSIBILITIES
HIKING TRAILS,
CLIMBING &
MOUNTAIN BIKE ROUTES
​
WEEKLY MARKET

BOUTIQUES & SHOPS

COFFEE HOUSES

BARS & RESTAURANTS
KATRIN CABLE CAR HIKING AREAS CLIMB MOUNTAIN BIKING HORSE RIDING
CINEMA AND THEATER OPERETTE / Leharfestspiele IMPERIAL VILLA IMPERIAL PARK
BAD ISCHL
BAD GOISERN
HALLSTATT
OBERTRAUN
GOSAU
BAD AUSSEE
ALTAUSSEE
EBENSEE
TRAUNKIRCHEN
ALTMÜNSTER
GMUNDEN
STROBL

​

MOUNTAIN BIKING
CLIMB
TOBOGGANING
ICE SKATING
HIKE
SALT WORLDS
DACHSTEIN-
GIANT ICE WORLD
DACHSTEIN -
CAVE WORLD
KRIPPENSTEIN -
5-FINGERS
​
TO BATH
IN LAKES,
RIVERS &
THERMALS
​
5 SKI AREAS

A SMALL OVERVIEW OF
NUMEROUS POSSIBILITIES
A

WIDE VARIETY

OF ACTIVITIES
The Salzkammergut region, including the UNESCO world heritage sites, Obertraun, Hallstatt, Bad Goisern and Gosau, offers a multitude of possibilities for relaxing, interesting, sporty, musical or culinary holidays. Whether it's the dark blue lakes, or the surrounding mountain landscape, or the deep caves or mines, or delving into the cultural offerings. There's something for everyone.
​
For your individual holiday, we have put together a map with suggestions for hikes departing directly from the doorstep, culinary recommendations and special shopping tips. You will find this folder in the house.
​
All these destinations can be reached from the HAUS AM SALZ by car between 10 and 40 minutes. All of the surrounding towns can be reached by train, bus or boat.
​
PRICES
2022
SUMMER HOLIDAYS,
CHRISTMAS HOLIDAYS
& SEMESTER HOLIDAYS
EASTER,
ASCENSION DAY, WHITSUN,
CORPUS CHRISTI,
FALL BREAK
1 NOVEMBER to
DECEMBER 22
(Excluding the Advent weekends)
THE HOUSE ON THE SALT
is suitable for
7 PEOPLE.
For a 6th and 7th
person there are 2
sofa beds in the living room
Minimum stay
7 NIGHTS
PRICE PER NIGHT € 395, -
+ € 90, - final cleaning
Minimum stay
3 NIGHTS
​
PRICE PER NIGHT € 385, -
+ € 90, - final cleaning
Minimum stay
3 NIGHTS
​
PRICE PER NIGHT € 300, -
+ € 90, - final cleaning
​TOURIST TAX
​
The tourist levy of € 3,50,-
per person per night is
not included in the price
Bachelor and
hen groups are not welcome.
Minimum stay
2 NIGHTS
​
PRICE PER NIGHT € 360, -
+ € 90, - final cleaning .
Minimum stay
2 NIGHTS
​​
PRICE PER NIGHT € 360, -
+ € 90, - final cleaning .
BOOKING PROCESS
​
To confirm the booking, an advance payment of 50% of the cost should be made in the form of a domestic or European bank transfer (free of charge for the recipient). The remaining amount including any additional charges (final cleaning costs)
is to be paid after your arrival.
CANCELLATION FEES
​
Up to 14 days before - free /
Up to the date of arrival - 50% of the total amount /
incase of a no-show, 100% of the amount.
​
If you want to find us on a digital map please use the following address: Eck 12, 4820 Bad Ischl
​

​
HOCHFELDERWEG 1A
4820 Bad Ischl
​
Gertrude Stögner
+43 660 3444 812
​
​

​
​
WE LIKE TO SAY
HELLO
​
Please send us your request to the
following e-mail address:
​
​